It often comes as a surprise, or shock, when visitors to Crater Lake National Park arrive in May, June and even July and learn that, sorry, Rim Drive around the lake is still closed by snow. And that's the messages they'll likely hear this late spring and early summer.
After several years of relatively little snowfall, at least by Crater Lake standards, since October 1, 2022, the park has received about 625 inches of snow. That's well over the 487 inches received in recent winter seasons, and that figure is down from the 523-inch average recorded during winter seasons 20 years ago.
While visitors are often disappointed because they can't loop around the lake on the 33-mile-long Rim Drive, they're often amazed gazing at, and having their picture taken, walls of snow. Although they are declining, in early May some of those roadside walls were more than 25-feet high.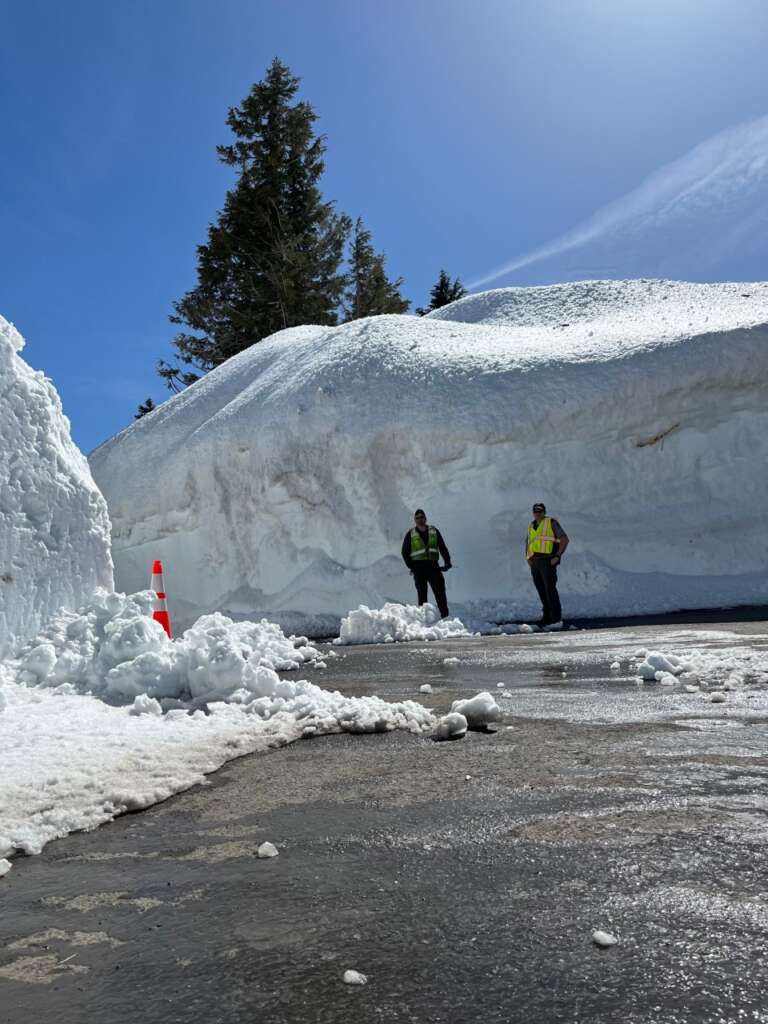 Just when Rim Drive will entirely open is uncertain. As always, snow removal crews focused their early efforts on Rim Village, including the Crater Lake Lodge, which despite mounds of snow opened for the summer season on May 12. The park's other concession facilities, including the Annie Creek Gift Shop and the Mazama Village Store, Mazama Village Cabins and the neighboring gas station – all operated by Crater Lake Hospitality – opened May 19. The Mazama Campground, with its 214 tent and RV sites, could partially reopen May 26. The one constant is the Rim Village Cafeteria-Gift Shop, which is open year-round, except when the road from park headquarters to Rim Village is closed because of snow.
"It's probably safe to say that things will be open later this year," said Marsha McCabe, the park's chief of interpretation, noting the Rim Village snow-clearing efforts also included the concession dormitory. Munson Valley, where park headquarters and park residences are located, has also been a priority. Efforts to open West Rim Drive from Rim Village to Discovery Point and, later, the North Junction, began in early May. After those sections of Rim Drive are cleared, what will happen next was uncertain in mid-May.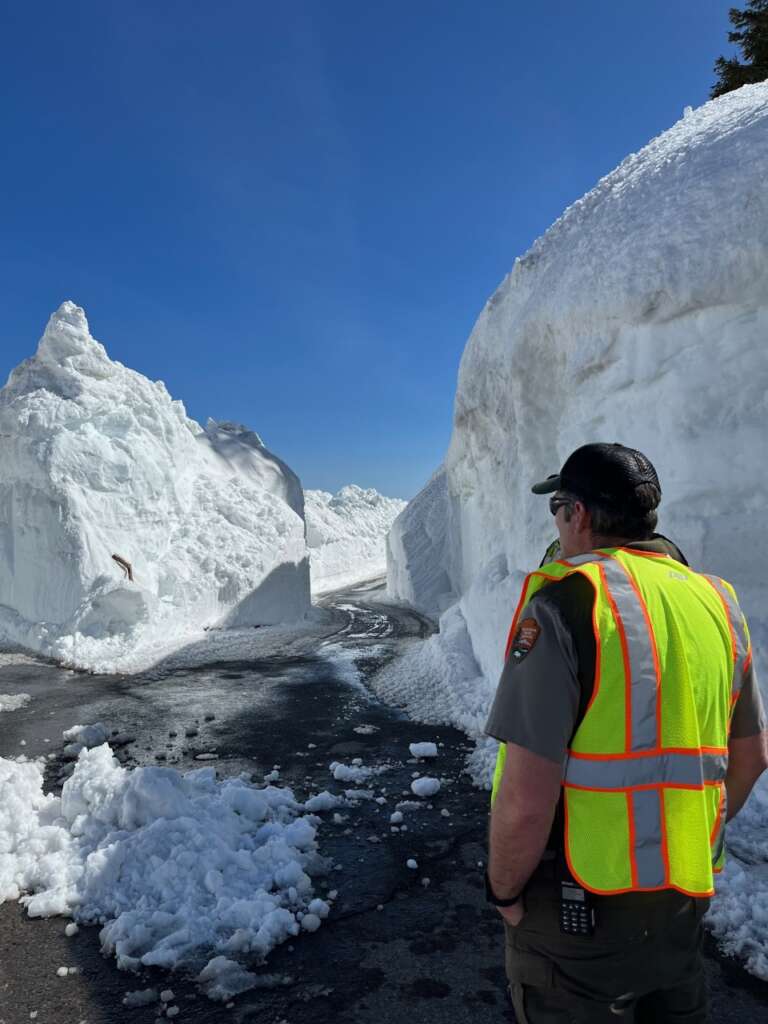 The usual focus is clearing the road from the North Entrance junction to the North Entrance station off Highway 138, which significantly increases visitation because motorists have the option of driving into the park by the North Entrance and out the South Entrance, or vice versa.
But opening North Entrance station, which in less snowy years has sometimes happened by the Memorial Day Weekend, could be further delayed because of a desire to clear East Rim Drive to the Cleetwood Cove parking area/trailhead. That's because Crater Lake Hospitality plans to fly in new, larger capacity tour boats to the Wizard Island boat dock and train a fleet of boat captains. Tentative plans call for launching the boat tours, which feature interpretive rangers, in early July. But that date could be pushed back if opening East Rim Drive to the Cleetwood Cove is delayed.
Once in service, the offerings will include the standard two-hour cruise around the lake. Other options will include trips to Wizard Island, where passengers can spend several hour layovers hiking to the island's summit, and/or swimming or fishing before resuming the round-the-lake tour. A third option are Wizard Island shuttles, with boats transporting people directly to the island for layovers before returning directly back to Cleetwood Cove.
For more information on concession offerings – including lodging, meals, camping, and boat tours – visit the Crater Lake Hospitality website at www.travel.craterlake.com or call 866-292-6720.
Written by Lee Juillerat in partnership with Crater Lake National Park Trust.