Sister Park
Wuyishan National Scenic Area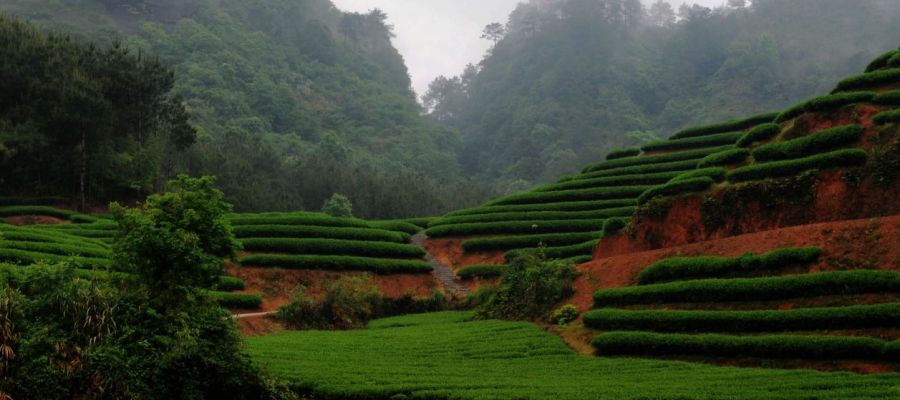 MEDFORD – Crater Lake National Park and Wuyishan National Scenic Area, a UNESCO World Heritage Site in China, are now sister parks. Representatives from Oregon, the U.S. National Parks Service and China formally signed the sister-park agreement earlier today in China.
The agreement, nearly 10 years in the making, helps promote Crater Lake National Park to a fast-growing Chinese travel audience. It also encourages cultural and environmental study exchanges between the two parks, according to Carolyn S. Hill, Executive Director of Crater Lake National Park Trust and CEO of Travel Southern Oregon.
"The economic and cultural advantages of this relationship are immeasurable," said Hill. "We have an opportunity to build a bridge that allows scientists, students, visitors and nations to learn and share together."
Hill led a delegation to Fujian, China, this week for the signing. Joining her were Craig Ackerman, Crater Lake National Park Superintendent; and Teresa O'Neill, Vice President of Global Sales for Travel Oregon.
"This agreement has been by the strength of the long-standing friendship and spirit of cooperation between the people of the Fujian province and the state of Oregon," said Ackerman. "Both areas will work together to share our knowledge, skills and expertise to help protect, preserve and make available for our peoples these places whose magnificent scenery, diverse resources and rich history transcend international borders."
Hill, a member of the Joint Legislative Committee for the Oregon-Fujian Sister State, has been a regional and state leader in developing the China visitor market. Through her involvement with the Crater Lake National Park Trust and Travel Southern Oregon, Hill worked closely with Superintendent Craig Ackerman and officials with The National Park Service, and the Department of the Interior to develop the sister-park agreement.
Nearly 10 years ago, Travel Southern Oregon and the Crater Lake National Park Trust created a Southern Oregon-China Connection conference, which brought together visiting dignitaries from the Chinese Consul General's office in San Francisco, and regional tourism, economic development, education, and other partners. In March, 2015, Travel Southern Oregon coordinated a 10-day familiarization tour for officials from Fujian.
"As we built those relationships, and in correspondence to my appointment to the legislative committee, we chose Wuyishan to visit in 2012," said Hill. "It's been grassroots from the start, with a lot of different people critical to bringing us here. We are grateful to China and humbled by the culmination of the sister-park agreement."
Crater Lake National Park welcomed 614,712 visitors in 2015, its highest count since the first tracking numbers in 1904. In comparison, Wuyishan Mountain National Park averages 10.5 million visitors a year.
The agreement is important for Oregon's economy. "China is a lucrative market for tourism in Oregon," Travel Oregon's O'Neill said. "In 2014, it became the state's No. 1 overseas travel market and continues to grow exponentially."
Who We Are-
Crater Lake National Park Trust
The Crater Lake National Park Trust works to help protect, promote, and enhance Crater Lake National Park, its unique water purity, and its value for human inspiration and knowledge.
Sister Park
Triglav National Park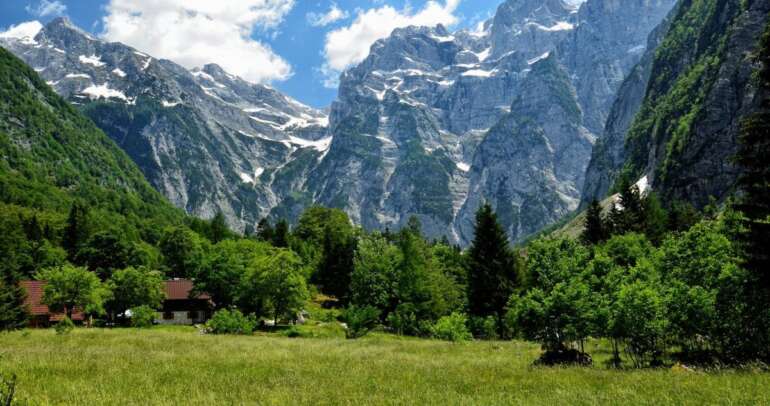 On May 22, 2023, Crater Lake's 121st  birthday, the park signed a five-year renewal of our international sister-park agreement with Triglav National Park at the visitor center near Lake Bohinj in the Julian Alps of Slovenia.  Though different in origin and ecology, both parks share the same deep commitment to protection and preservation of the natural environment and cultural heritage that earned them the status of two of the world's most magnificent national parks.  We look forward to a long and rewarding association with our counterparts and partners who help to manage and protect these precious areas in perpetuity so they may be enjoyed and treasured by the entire world.
Triglav National Park is in northwest Slovenia. It's centered on Mount Triglav, the highest peak in the Julian Alps. To the west, the Soča Trail follows the green valley of the Soča River. Northeast, the Radovna Cycle Route runs along the Radovna valley. South, Savica Waterfall flows out of a mountain cave. Lake Bohinj is a glacial lake known for its clear waters. Mountain huts are spread throughout the park.

The Triglav National park became a sister park of Crater Lake National park in May of 2017. The beginning of the signing ceremony started with a trip to the Triglav National park for Crater Lake Superintendent Craig Ackerman along with representatives from the Crater Lake Trust, Friends of Crater Lake and the Crater Lake Natural History Association.The finalization of the agreement will result in the exchange of some staff among many other exciting collaborations that will help push both parks forward.